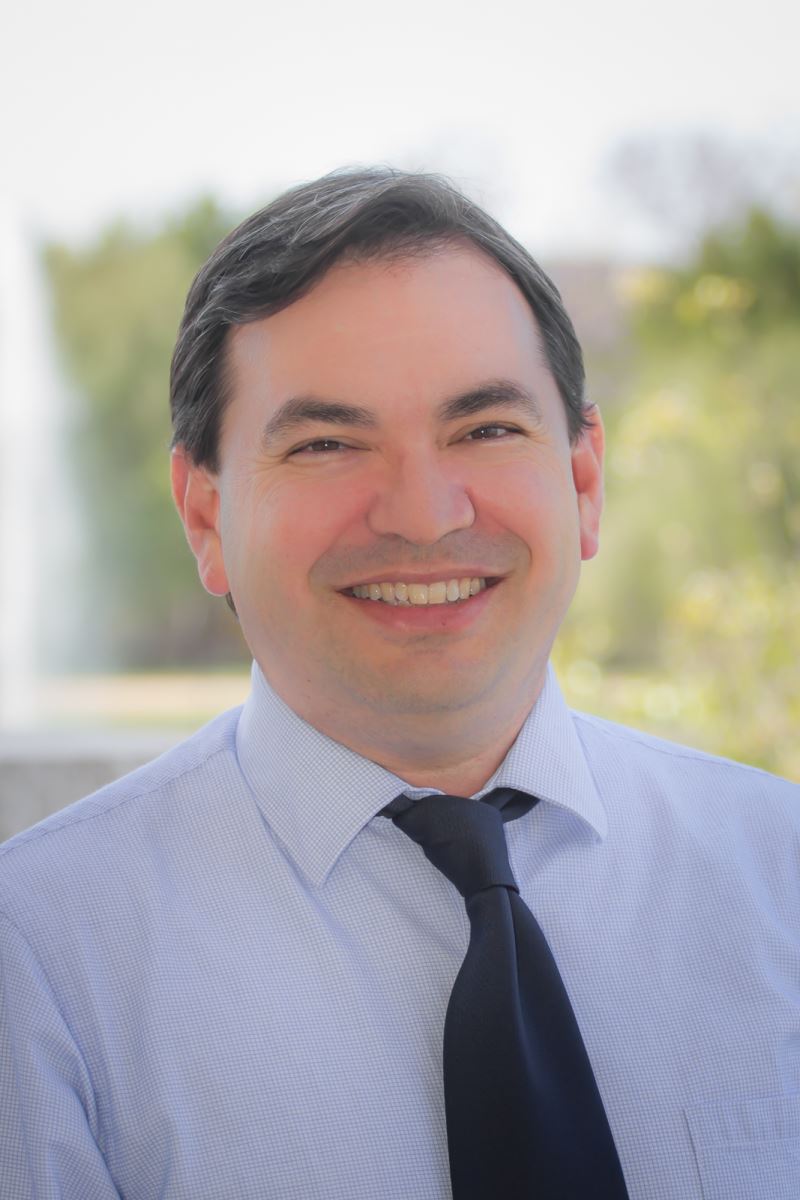 Jimmy King
Associate Director of Admission
---
✉ jking@soka.edu
☏  +1 949-480-4019
---
Jimmy has been a part of the Soka recruitment staff since 2003. Jimmy was born and raised in Southern California, and graduated with his Bachelor of Arts in Business Administration. Jimmy is a die-hard Steelers fan, and he also loves to travel and eat (he knows all the best places to go!). Jimmy loves spending his spare time with his lovely wife and daughter.
---
Works with Students from:
California: Glendale/Pasadena, Santa Ana, Irvine, Huntington Beach, Newport Beach, Westminster, Tustin, East San Fernando Valley, West San Fernando Valley, Long Beach, and areas within.



Other States: New York, Arizona, Alaska, New Jersey, Washington, Oregon,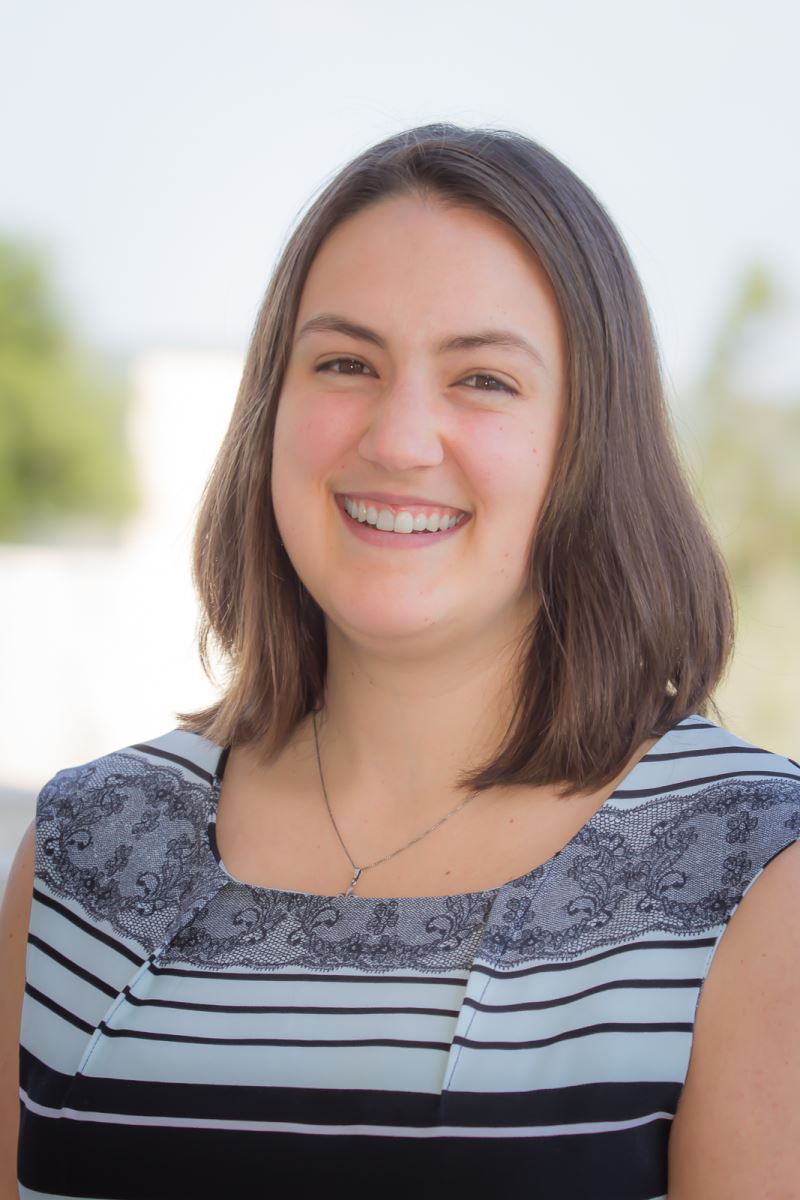 Chelsea Dugger
Assistant Director of Admission
---
✉ cdugger@soka.edu
☏  +1 949-480-4107
---
Chelsea became an admission counselor at Soka University of America in 2015 after graduating from SUA in 2014. She is from San Diego county and she enjoys picnicking, going to museums, and walking to the beach. She is particularly passionate about sustainability, public health, and creating a more compassionate and just global community which is why she studied Liberal Arts at SUA with a double concentration in Environmental Studies and International Studies. She had the opportunity to study abroad in Quito, Ecuador.
---
Works with Students from:
California: Chula Vista, Descanso, Alpine, Spring Valley, El Cajon, San Diego, La Jolla, Central Valley (South), Carlsbad, Murrietta, Temecula, Escondido, Solana Beach, Vista, Oceanside, Marin County, American Canyon, Birds Landing, Napa, Vallejo, Petaluma, Santa Rosa, Davis, Sonoma, Fairfield, Central Valley (North), Sacramento County, Hidden Valley Lake, Eurika, Bayside, Rio Del, Willow Creek, and areas within.



Other States: New Mexico, Colorado, Kansas, Oklahoma, Wyoming, Utah, Hawaii, Missouri, Nebraska, Iowa,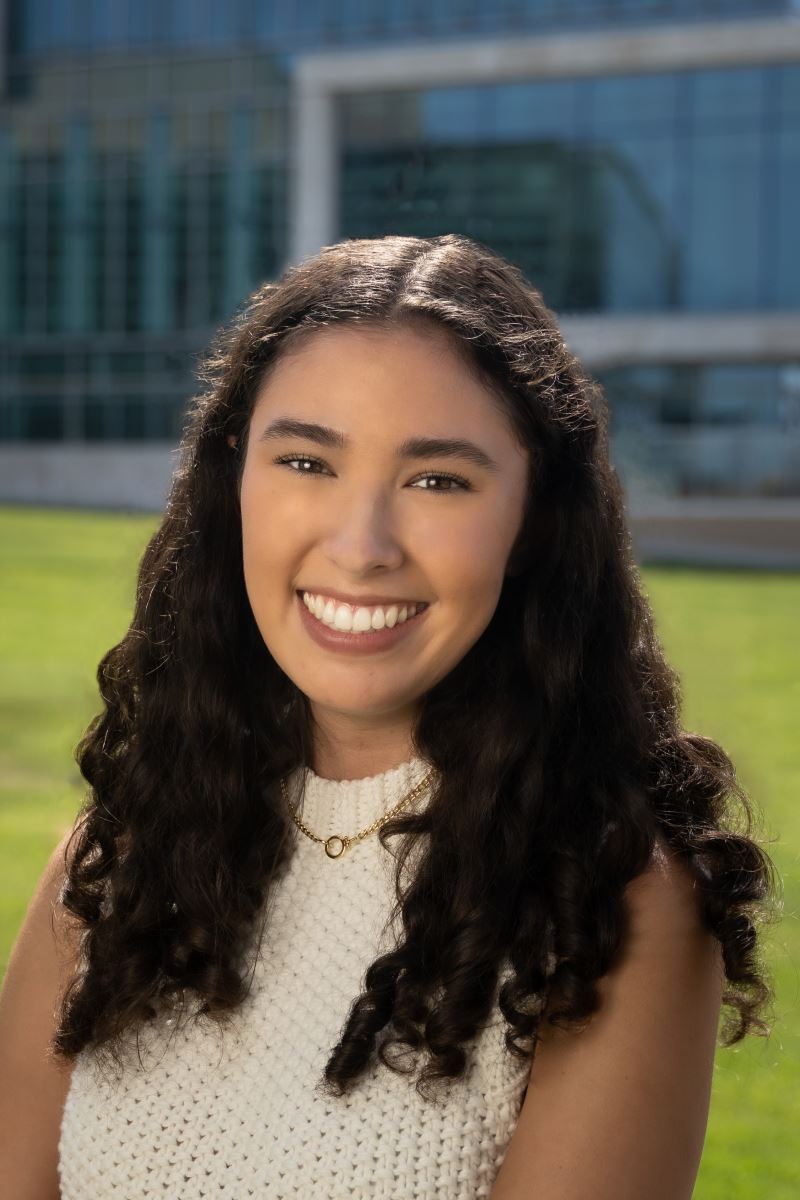 Jenica Blohm
Admission Counselor
---
✉ jblohm@soka.edu
☏  +1 949-269-5552
---
Jenica joined the Soka University admissions team in Summer 2022. She is an Orange County native. She graduated from UCLA with her Bachelor of Arts in Sociology and a minor in Education Studies. She is passionate about working with first generation students to help them begin their journey within higher education. In her free time, Jenica enjoys hiking, painting, learning new languages, and spending time with family, friends, and her dog.
---
Works with Students from:
California: Alameda County, San Mateo County, Contra Costa County, Ontario, Chino, Riverside, San Bernardino, Inland Empire, San Francisco County, South Orange County, Oakland, and areas within.

Texas: Austin & Central Texas, Abilene & San Angelo, Beaumont & Port Arthur, Amarillo, Panhandle, & South Plains, Waco, Temple, & Killeen, El Paso, East Texas, Red River Area, Galveston, East Harris County, East Houston, Brazos & Trinity Valley, Nowrthwest Houston, Southwest Houston, Midland, Odessa, & Trans Pecos, South Texas Valley, Gulf Coast, Wharton, & Victoria Co, and areas within.

Other States: Indiana, Connecticut, Arkansas, Rhode Island, Massachusetts, Michigan, Wisconsin, Louisiana, Mississippi, Minnesota, Illinois,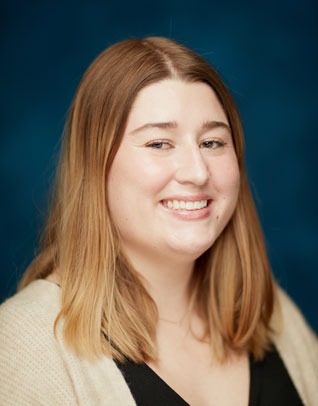 Lindsey Laughlin
Admission Counselor
---
✉ llaughlin@soka.edu
☏  +1 949-480-4162
---
Lindsey has been a part of the Soka Admissions team since September 2022. She is originally from the San Francisco Bay Area—specifically Sunnyvale in the South Bay. Lindsey graduated from the University of Oregon with her Bachelor of Arts in English with minors in Creative Writing and Women, Gender, and Sexuality Studies. She is a strong advocate for educational accessibility and equity. She is very passionate about breaking systemic barriers for underrepresented students in higher education. Lindsey loves to read, write, and travel in her free time. She hopes to continue to see the world and document her experiences through written works and photographs.
---
Works with Students from:
California: Arroyo Grande, Pismo Beach, Carmel, Santa Cruz, Hollister, Monterey, Salinas, Whittier, La Habra, La Mirada, Fullerton, San Jose, Santa Barbara/West Ventura County, Covina/West Covina, Duarte, Monrovia, Walnut, Azusa, Claremont, Pomona, San Dimas, Santa Clara County, and areas within.

Texas: Del Rio, Uvalde Co, & Bexar Co, Dallas Co (w/o City of Dallas), Dallas, Fort Worth, West of Dallas/Ft. Worth Metroplex, San Antonio, Collin & Rockwall Co, Irving, Arlington, & Grand Prairie, and areas within.

Other States: South Carolina, Nevada, West Virginia, Alabama, District of Columbia, Delaware, Georgia, Maryland, Virginia, Tennessee, Kentucky, North Carolina,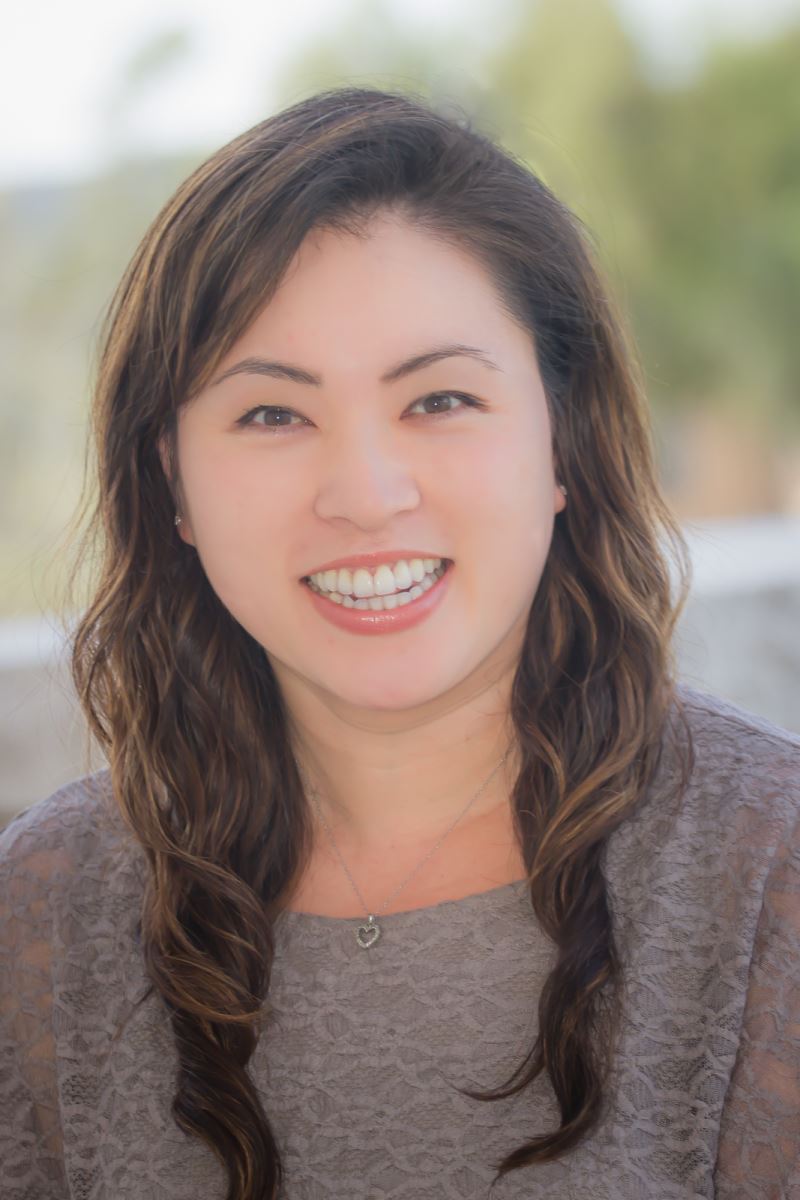 Margaret Kasahara
Associate Director of International Student Services
---
✉ oiss@soka.edu
☏  +1 949-480-4135
---
Margaret has supported international students at Soka University of America since 2000. After receiving her Bachelor of Arts degree in Journalism and Mass Communication at New York University, she went on to her graduate studies in International Relations at Soka University in Japan before coming to Soka University of America. After having done two study abroad experiences herself, Margaret is passionate about helping international students pursue and actualize their dream of studying in America. Margaret enjoys being a global citizen and traveling to all parts of the world, experiencing new cultures, food and people.
---
Works with Students from:
Outside the United States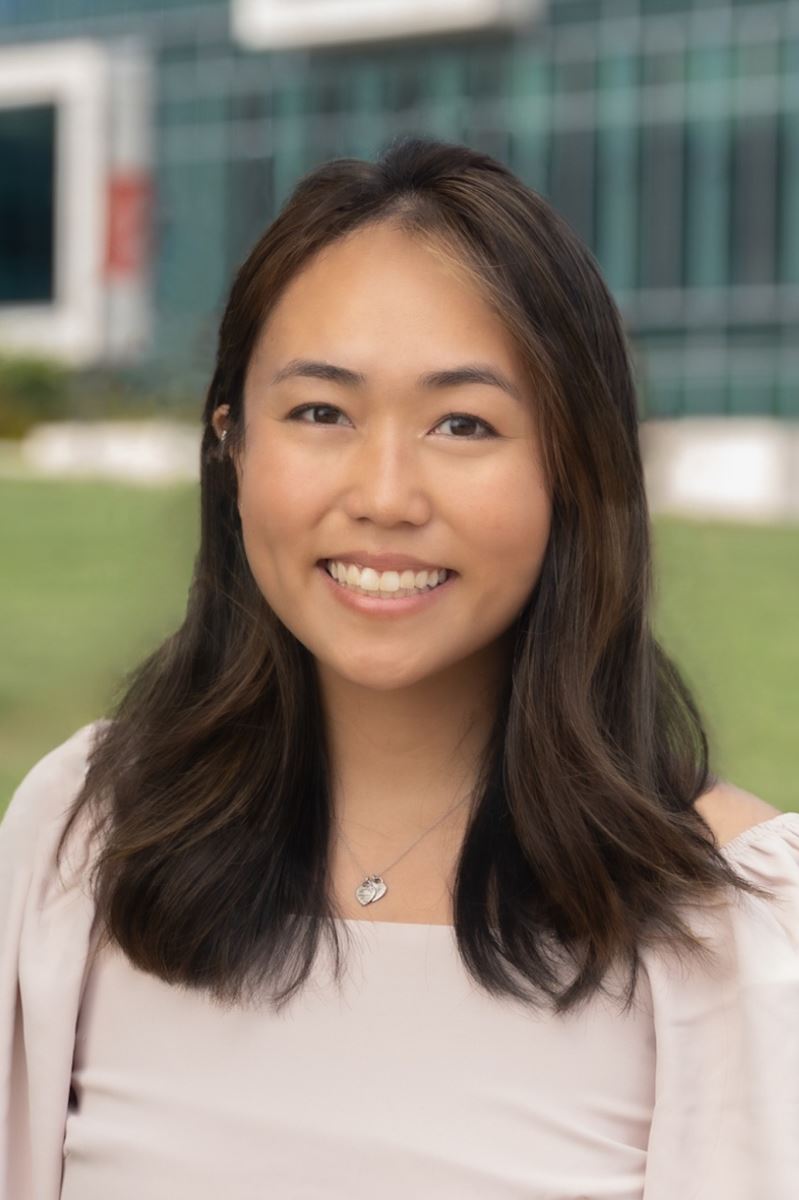 Jaimie Hsu
International Student Services Coordinator
---
✉ oiss@soka.edu
☏  +1 949-480-4145
---
Jaimie joined Soka University as an International Student Services Coordinator in Fall 2021. As a southern California native, she graduated from UC Irvine in 2020 with a BA in Psychology and minors in Linguistics and Education. Her interests include immersing herself in nature, photography, and learning to live a more sustainable lifestyle. She had the opportunity to study abroad in the Netherlands and loved being able to travel to nearby countries and try so many different types of food.
---
Works with Students from:
Outside the United States






Upcoming College Fair Schedule

Soka University travels to college fairs across the country throughout the year.  For Spring 2021, our admission team will be participating in virtual college fairs and visits.  We understand that adapting to a virtual environment can be difficult and preparing for unexpected events (such as college fair cancellations that can occur at the last minute) can be a challenge.  We will work with you to ensure you have an opportunity to meet with us.  Below is a list of upcoming college fairs we will be attending.  If you are planning to attend or are interested in attending, please let us know by contacting the attending counselor listed for the event.  Our counselors will ensure that you can meet with us at a virtual event or in a virtual meeting.
---
Date: 09/30/2023 from (11:00 AM to 03:00 PM)
Event: NACAC Chicago Fall 2023 College Fair
Location: Chicago IL
Please contact the attending counselor for details.
Attending Counselor: Jenica Blohm
Email: jblohm@soka.edu
---
Date: 10/01/2023 from (10:00 AM to 02:00 PM)
Event: 2023 Colorado Western Slope College Fair
Location: Aspen CO
Please contact the attending counselor for details.
Attending Counselor: Chelsea Dugger
Email: cdugger@soka.edu
---
Date: 10/02/2023 from (05:30 PM to 07:30 PM)
Event: 2023 Southern Colorado College Fair
Location: Colorado Spgs CO
Please contact the attending counselor for details.
Attending Counselor: Chelsea Dugger
Email: cdugger@soka.edu
---
Date: 10/03/2023 from (06:00 PM to 07:30 PM)
Event: 2023 Northern CO Out of State College Fair
Location: Fort Collins CO
Please contact the attending counselor for details.
Attending Counselor: Chelsea Dugger
Email: cdugger@soka.edu
---
Date: 10/03/2023 from (06:00 PM to 07:30 PM)
Event: Fairmont Prep Fall 2023 College Fair
Location: Anaheim CA
Please contact the attending counselor for details.
Attending Counselor: Chelsea Dugger
Email: cdugger@soka.edu
---
Date: 10/04/2023 from (05:30 PM to 07:00 PM)
Event: College Fairs of Greater Denver 2023: Night 1
Location: Louisville CO
Please contact the attending counselor for details.
Attending Counselor: Chelsea Dugger
Email: cdugger@soka.edu
---
Date: 10/04/2023 from (09:00 AM to 12:00 PM)
Event: NACAC Minneapolis Fall 2023 National College Fair
Location: Minneapolis MN
Please contact the attending counselor for details.
Attending Counselor: Jenica Blohm
Email: jblohm@soka.edu
---
Date: 10/05/2023 from (05:30 PM to 07:00 PM)
Event: College Fairs of Greater Denver 2023: Night 2
Location: Denver CO
Please contact the attending counselor for details.
Attending Counselor: Chelsea Dugger
Email: cdugger@soka.edu
---
Date: 10/06/2023 from (04:00 PM to 05:00 PM)
Event: Soka University of America Coffee Talk
Location: Norwalk CA
Please contact the attending counselor for details.
Attending Counselor: Lindsey Laughlin
Email: llaughlin@soka.edu
---
Date: 10/06/2023 from (09:00 AM to 04:00 PM)
Event: NACAC Seattle STEM Fall 2023 College Fair
Location: Seattle WA
Please contact the attending counselor for details.
Attending Counselor: Jimmy King
Email: jking@soka.edu
---
Date: 10/07/2023 from (09:30 AM to 01:30 PM)
Event: College Fair
Location: Covina CA
Please contact the attending counselor for details.
Attending Counselor: Lindsey Laughlin
Email: llaughlin@soka.edu
---
Date: 10/07/2023 from (10:00 AM to 12:00 PM)
Event: College Fairs of Greater Denver 2023: Day 3
Location: Hghlnds Ranch CO
Please contact the attending counselor for details.
Attending Counselor: Chelsea Dugger
Email: cdugger@soka.edu
---
Date: 10/08/2023 from (12:00 PM to 12:00 PM)
Event: NACAC Portland Fall 2023 College Fair
Location: Portland OR
Please contact the attending counselor for details.
Attending Counselor: Jimmy King
Email: jking@soka.edu
---
Date: 10/09/2023 from (03:00 PM to 04:00 PM)
Event: Soka University Coffee Talk with Admissions
Location: Aliso Viejo CA
Please contact the attending counselor for details.
Attending Counselor: Jenica Blohm
Email: jblohm@soka.edu
---
Date: 10/10/2023 from (01:00 PM to 03:00 PM)
Event: Kipp Houston Fall 2023 College Fair
Location: 
Please contact the attending counselor for details.
Attending Counselor: Renee Anderson-Navarro
Email: randersonnavarro@soka.edu
---
Date: 10/11/2023 from (06:00 PM to 08:00 PM)
Event: Katy ISD Fall 2023 College Fair
Location: 
Please contact the attending counselor for details.
Attending Counselor: Renee Anderson-Navarro
Email: randersonnavarro@soka.edu
---
Date: 10/12/2023 from (09:00 AM to 03:00 PM)
Event: Yes Prep College Pathways Fall 2023 College Fair
Location: 
Please contact the attending counselor for details.
Attending Counselor: Renee Anderson-Navarro
Email: randersonnavarro@soka.edu
---
Date: 10/14/2023 from (03:00 PM to 04:30 PM)
Event: Soka University Coffee talk w/ Phoenix students
Location: 
Please contact the attending counselor for details.
Attending Counselor: Jimmy King
Email: jking@soka.edu
---
Date: 10/15/2023 from (04:00 PM to 06:00 PM)
Event: Faith Lutheran High School
Location: Las Vegas NV
Please contact the attending counselor for details.
Attending Counselor: Lindsey Laughlin
Email: llaughlin@soka.edu
---
Date: 10/15/2023 from (11:00 AM to 03:00 PM)
Event: NACAC Greater Phoenix Fall 2023 College Fair
Location: Phoenix AZ
Please contact the attending counselor for details.
Attending Counselor: Jimmy King
Email: jking@soka.edu
---
Date: 10/16/2023 from (05:30 PM to 07:30 PM)
Event: Bishop Gorman High School
Location: Las Vegas NV
Please contact the attending counselor for details.
Attending Counselor: Lindsey Laughlin
Email: llaughlin@soka.edu
---
Date: 10/16/2023 from (12:40 PM to 01:15 PM)
Event: Soka University Visit with Crean Lutheran
Location: Irvine CA
Please contact the attending counselor for details.
Attending Counselor: Jenica Blohm
Email: jblohm@soka.edu
---
Date: 10/17/2023 from (05:30 PM to 07:30 PM)
Event: Coronado High School
Location: Henderson NV
Please contact the attending counselor for details.
Attending Counselor: Lindsey Laughlin
Email: llaughlin@soka.edu
---
Date: 10/18/2023 from (06:00 PM to 07:30 PM)
Event: Fairmont San Juan Capistrano Fall 2023 College Fair
Location: San Juan Capo CA
Please contact the attending counselor for details.
Attending Counselor: Chelsea Dugger
Email: cdugger@soka.edu
---
Date: 10/19/2023 from (05:30 PM to 07:30 PM)
Event: The Expo at the World Market Center LAS VEGAS
Location: Las Vegas NV
Please contact the attending counselor for details.
Attending Counselor: Lindsey Laughlin
Email: llaughlin@soka.edu
---
Date: 10/19/2023 from (09:00 AM to 08:00 PM)
Event: NACAC Boise Fall 2023 College Fair
Location: Garden City ID
Please contact the attending counselor for details.
Attending Counselor: Renee Anderson-Navarro
Email: randersonnavarro@soka.edu
---
Date: 10/20/2023 from (12:00 PM to 01:00 PM)
Event: Charter Oak High School College Fair
Location: Covina CA
Please contact the attending counselor for details.
Attending Counselor: Lindsey Laughlin
Email: llaughlin@soka.edu
---
Date: 10/23/2023 from (09:00 AM to 11:15 AM)
Event: HACAC Neighbor Island College Fairs: Kauai
Location: Lihue HI
Please contact the attending counselor for details.
Attending Counselor: Chelsea Dugger
Email: cdugger@soka.edu
---
Date: 10/24/2023 from (08:30 AM to 08:00 PM)
Event: NACAC Honolulu Fall 2023 College Fair
Location: Honolulu HI
Please contact the attending counselor for details.
Attending Counselor: Chelsea Dugger
Email: cdugger@soka.edu
---
Date: 10/25/2023 from (04:30 PM to 06:30 PM)
Event: HACAC Neighbor Island Fair: Maui (Evening Fair)
Location: Makawao HI
Please contact the attending counselor for details.
Attending Counselor: Chelsea Dugger
Email: cdugger@soka.edu
---
Date: 10/25/2023 from (10:30 AM to 12:45 PM)
Event: HACAC Neighbor Island College Fairs: Maui (Day Fair)
Location: Kahului HI
Please contact the attending counselor for details.
Attending Counselor: Chelsea Dugger
Email: cdugger@soka.edu
---
Date: 10/26/2023 from (11:00 AM to 12:30 PM)
Event: HACAC Neighbor Island Fair: Hilo
Location: Hilo HI
Please contact the attending counselor for details.
Attending Counselor: Chelsea Dugger
Email: cdugger@soka.edu
---
Date: 10/27/2023 from (10:00 AM to 11:30 AM)
Event: HACAC Neighbor Island College Fair: Kona
Location: Kailua Kona HI
Please contact the attending counselor for details.
Attending Counselor: Chelsea Dugger
Email: cdugger@soka.edu
---
Date: 11/01/2023 from (04:00 PM to 05:00 PM)
Event: Soka University of America Coffee Talk
Location: Santa Barbara CA
Please contact the attending counselor for details.
Attending Counselor: Lindsey Laughlin
Email: llaughlin@soka.edu
---